Kalli had reached out to my on LinkedIn: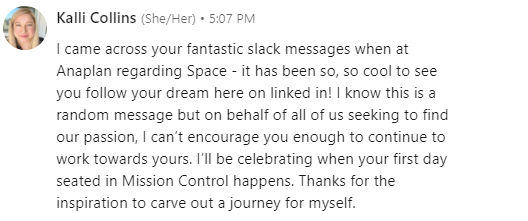 I feel touched that I might help inspire others to pursue their dreams as I follow my own. We spent the first part of our conversation on dreams and passions. Where do they come from? Why do some people have a clear sense of people? What factors might play a role in that?
I think unlocking those questions would help to unlock some of the potential of our civilization. And I hope as I interact with others, that some of those answers start to emerge.
What are your dreams? Are you pursing them?